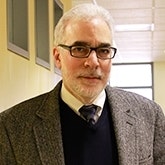 Dana Kaminstein, Ph.D.
Affiliated Faculty
Organizational Dynamics
Affiliated Faculty, Organizational Dynamics; Co-Academic Director of the Evidence Block of the Chief Learning Officer Program, Graduate School of Education; Fellow, Aresty Institute of Executive Education at the Wharton School Dr. Dana Kaminstein has served as an Affiliated Faculty member in the Organizational Dynamics Program for 18 years and has been a Fellow at the Wharton School's Aresty Institute of Executive for more than 20 years. Dana also maintains a private consulting practice through which he works with organizations at the group and systems levels, focusing on team effectiveness, organizational diagnosis, needs assessment, leadership development, executive education, conflict resolution and executive coaching. A primary focus of his current practice is working with organizations on improving the effectiveness and functioning of teams. He has led and facilitated groups and teams in multiple settings for more than 40 years. Dana received his PhD in Social Psychology from the University of Pennsylvania.