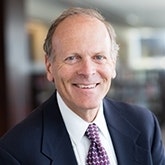 Alan Barstow, Ph.D.
Director and Senior Scholar
Organizational Dynamics
Dr. Alan M. Barstow is an author, consultant and educator specializing in organizational design, the process of change and sustainable development. Alan is the Director and Senior Scholar of the Organizational Dynamics Program at the University of Pennsylvania. He also co-founded INTERACT: The Institute for Interactive Management in 1986 and served on its Board of Directors. Previously, Alan held the position of Faculty Research Associate at the Wharton School of the University of Pennsylvania. Alan engages executives and professionals in rethinking strategic goals and action and in learning effective ways to produce change. He is a Fulbright Scholar and received his PhD in Anthropology from Columbia University.