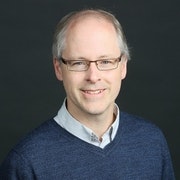 Jason A. Roy, Ph.D.
Professor of Biostatistics
Department of Biostatistics and Epidemiology
Dr. Roy is Professor and Chair of Biostatistics and Epidemiology at Rutgers University. He is Adjunct Professor at the University of Pennsylvania, and is Co-Director of the Center for Causal Inference at Penn. Dr. Roy received his PhD from the University of Michigan in 2000. Areas of Expertise: • Causal inference • Missing data • Bayesian methods • Pharmacoepidemiology Major Works: Kim C, Daniels MJ, Marcus BH, Roy JA. A framework for Bayesian nonparametric inference for causal effects of mediation. Biometrics. 2016 Aug 1. doi:10.1111/biom.12575. Roy J, Lum KJ, Daniels MJ. A Bayesian nonparametric approach to marginal structural models for point treatments and a continuous or survival outcome. Biostatistics. 2017 Jan;18(1):32-47.