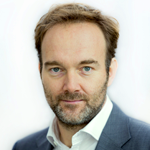 Tobias Kretschmer
Professor
Institute for Strategy, Technology and Organization
I am a Professor of Strategy, Technology and Organization at LMU.

I hold a PhD in Economics from London Business School and an MSc in Strategy from the University of St. Gallen. I have taught Strategy and related subjects at LSE in London and HEC in Paris. My course on business and marketing strategy, Competitive Strategy, guides learners on how to make their business competitive via intelligent positioning, partnerships, and much more.

My research is concerned with the economic and managerial aspects of high-technology industries.