Twitter, LinkedIn, and YouTube Marketing
Course description
Digital Marketing Institute is the global standard in Digital Marketing Certification. Our mission is to give our students the confidence and knowledge they need to advance in their careers through this specialization. YouTube is second only to Facebook in popularity as a social network in 2021, with almost 2.3 billion active users. Twitter has introduced new fact-checking tools in response to recent controversies and remains a key platform for businesses striving to serve and engage audiences in real-time. LinkedIn is critical for B2B marketing, both for organic and paid social content distribution. If you want to better understand the ever-shifting landscape and challenges marketers face to grow and sustain brands on social, this course will help you do so. You will learn the basic principles of advertising on Twitter, LinkedIn, and YouTube. After completing this course, you will be able to: - • Apply best practices for publishing tweets and using hashtags on Twitter • Manage and optimize the performance of Twitter advertising campaigns • Build a company's presence on LinkedIn • Measure the performance of LinkedIn advertising campaigns • Recognize the key role of social video and YouTube for online marketing • Create engaging advertising campaigns to run on YouTube This course also introduces the concepts of social selling and personal branding for B2B sales and marketing. It covers the differences between traditional and social selling and why businesses are adopting social selling tactics to engage with buyers. This is the final course in the Digital Marketing Institute's Social Media Marketing specialization. On completion of all courses in your Specialization, you will also be awarded a Digital Marketing Institute Certified Digital Marketing Associate certification, along with three months of free Power Membership, allowing you to boost your career and unlock your next opportunity. 92% of DMI members have said their courses have had a positive impact on their careers, while 88% are now working at senior or manager level.
Meet your instructors: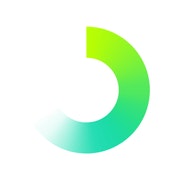 Digital Marketing Institute
The Digital Marketing Institute is the world's leading digital marketing and selling professional certification body with a growing network of over 80 education partners in 100 countries.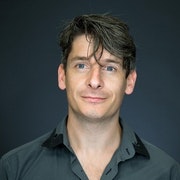 Cathal Melinn
Cathal Melinn (Lead Instructor) is a well-known Digital Marketing Director, Intl Conference Speaker, Digital Analyst & eCommerce specialist with over 16 years' digital marketing experience.