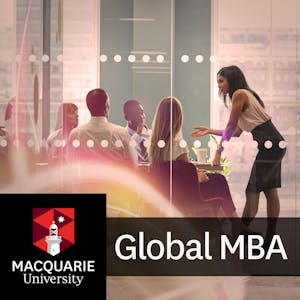 Storytelling et influence : Communiquer pour convaincre
Course description
Une vision ambitieuse pour l'avenir de votre organisation ne suffit pas - comment communiquez-vous cette vision pour convaincre vos collègues ? La capacité à communiquer efficacement et persuader les autres est une compétence de leadership clé. Les modèles de communication et de persuasion traditionnels et rationnels ne parviennent souvent pas à saisir la nature complexe de « l'influence ». Grâce à des activités d'apprentissage structurées (vidéoconférences, quiz, invites de discussion et évaluations écrites), ce cours développera votre capacité à communiquer de manière appropriée dans différents contextes situationnels et culturels, faisant de vous un leader très influent.
Provider:
Coursera
We have 3030 courses
10 reviews
0 Rating
Coursera is one of the oldest and most popular online education platforms offering diverse courses including IT specialists, undergraduates, graduates, and professionals in different fields
On our project by searching online courses, you can get a course Storytelling et influence : Communiquer pour convaincre at the cost of: 69. Selected material belongs to category Storytelling from a provider Coursera, and fits perfectly at the level of difficulty: any level of expertise. Experienced instructor gladly will help you in executing new professional peaks. You can explore experiences of other users about this online course or share your thoughts to help other students make a decision!
How to get new skills with Skillcombo?
Explore courses that align with your interests, dive into detailed descriptions, and browse through reviews to confidently choose your next learning path. Easily use our filters for level, duration, language, and price to find the right option for your goals.
15+ popular course providers
60000+ online courses in catalog
1000+ IT subjects