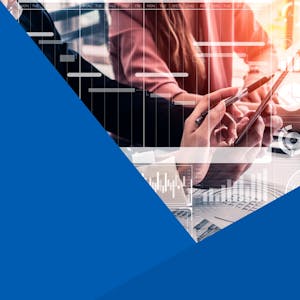 Python para Ciencia de Datos
Course description
Resultados de aprendizaje: ● Comprender y analizar las herramientas básicas de Python. ● Utilizar herramientas de Python para el desarrollo de técnicas para el manejo y análisis de datos como apoyo a la toma de mejores decisiones, identificando las posibilidades y oportunidades en las organizaciones. ● Identificar las oportunidades y posibilidades que ofrece el uso de la Ciencia de Datos a las organizaciones. Las aplicaciones de técnicas de análisis de datos están siendo cada día más demandadas, debido a su utilización en las organizaciones y a la tendencia mundial de mejorar los procesos de toma de decisiones en base a la evidencia que se puede obtener del análisis de la enorme cantidad de información disponible. Así, la pertinencia del curso está relacionada con la necesaria aplicación de diversos métodos para analizar estos datos. Todo ello, para mejorar diferentes procesos de decisión de corto, mediano y largo plazo de los distintos sistemas dentro de una organización. Este curso busca que profesionales de diversas áreas y con distintas motivaciones logren comprender cómo el uso de adecuado y eficiente de Python como herramienta computacional para el análisis de datos puede mejorar su toma de decisiones dentro de su organización. Para ello se introducirán los conceptos básicos y generales del análisis de datos, se revisará la importancia de visualizar e identificar valor en los datos y cómo los distintos métodos descriptivos, predictivos, y prescriptivos permiten evidenciar oportunidades y justificar decisiones. Para ejemplificar estos conceptos y su desarrollo a través de Python, se verán casos prácticos en industrias como el retail, medicina y logística, entre otras.
Provider:
Coursera
We have 3030 courses
10 reviews
0 Rating
Coursera is one of the oldest and most popular online education platforms offering diverse courses including IT specialists, undergraduates, graduates, and professionals in different fields
On our portal for searching online courses, you are able to buy a course Python para Ciencia de Datos at the cost of: 49. This training belongs to category Python from a supplier Coursera, and would be a good choice at the level of difficulty: any level of expertise. Experienced mentor with pleasure will help you in executing new professional peaks. You can read reviews of other users about this online course or share your review to help other students make a decision!
How to get new skills with Skillcombo?
Explore courses that align with your interests, dive into detailed descriptions, and browse through reviews to confidently choose your next learning path. Easily use our filters for level, duration, language, and price to find the right option for your goals.
15+ popular course providers
60000+ online courses in catalog
1000+ IT subjects